With Futura Fit you can get on your way to a new you with the first 90 minute treatment with immediate results.
Experience the immediate results of a new Futura Fit™ Inch Loss Program. Bring in a pair of skinny jeans and enjoy your new you as you pull on and button those formerly too-tight pants after just one session. Combination ultrasound treatment and Transtim™ muscle re-education tones those critical areas that define the body. Your formerly tight jeans won't lie about your treatment results.
Your shape depends on many factors including heredity, lifestyle and age that effect your muscle tone and the fatty layers under your skin. You can alter your muscle tone and subcutaneous fat with a lifestyle change such as increased exercise or dieting. The new Futura Fit Program can give you a head start with significant immediate results.
The Program utilizes the a new technology from Current Beauty, which is the first system to combines ultrasound energy and Transtim electrical current to achieve these remarkable results. Combined with our recommended diet, supplements, and quick everyday fitness program your body will achieve a new look and you will feel better almost immediately.
The Futura Fit Program™ may be an alternative to liposuction for many people —a new, completely non-invasive, painless technique for improving muscle tone and reducing unwanted inches. The system works painlessly improving areas such as the abdomen, love handles, back, and arms. FuturaFit is highly effective at painlessly toning the body.
What is the Futura Fit Program™?
A non-surgical alternative to liposuction, the Futura Fit Program uses a combination of ultrasound and electrical current, in conjunction with fitness and diet recommendations to reduce unwanted fat painlessly and efficiently. This treatment stimulates cells using sonophoresis. The Transtim™ electrical current re-educates the muscles in the region. The entire program eliminates fat as part of the body's natural metabolic process. The non-invasive, pain-free program is safe and effective for the love handles/flanks, buttocks, and abdomen. The benefits are immediate and long-lasting, with slow, steady fat loss begins in the first session and improves over about 4 to 6 weeks.
4 Steps to a Thinner, Healthier Future You

1. Treatment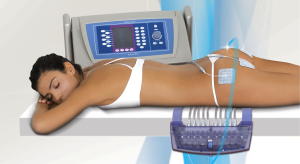 The program starts with your initial session involving sonophoresis and Tanstim to improve circulation, re-educated muscles in the area. You will see results after your first 60 minute session.
2. Exercise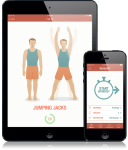 Perigee App 7 minute workout
Of course intense fitness programs can get you in incredible shape, but they are not for everyone. Chances are you are you are like many others looking for a program like Futura Fit. We feel it is more important to do a reasonable program, something easy and quick, than to do nothing. We've selected a program which we feel is an ideal complement to your Futura Pro sessions, and it is available as an app for your phone.
We use SEVEN by Perigee. A program requiring only 7 minutes a day. Using nothing more than a chair, a wall, and your own body weight, you can accomplish a daily physical workout that will dramatically improve your well-being. Available as a convenient app.
3. Diet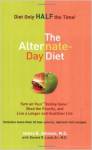 If you are disciplined to diet everyday than any healthy diet will work. We use the Alternate Day Diet. The program compliments the Futura Pro session and SEVEN exercise plan allowing you to achieve your go with the minimum effort and least investment in time.
The Alternate-Day Diet: Turn on Your "Skinny Gene," Shed the Pounds, and Live a Longer and HealthierLife
The original intermittent fasting plan: easy to follow, effective, and science-basedThe Alternate-Day Diet is based on scientific and clinical studies that show how restricting calories only every other day activates a gene called SIRT1 the skinny gene, which results in reduced inflammation, improved insulin resistance, better cellular energy production, and releasing fat cells from around the organs to promote weight loss.
4. Supplements

Earn 2 points for writing a review for this product