Combination Skin
Advanced Skincare for Combination Skin
Combination skin is dry in some areas and oily in others. The T-zone (forehead, nose, and chin) is usually oily, while patches of dryness may be found on the cheeks. SkinCeuticals offers advanced skincare designed to improve the appearance of combination skin. These targeted products provide oil control and moisture without clogging pores, restoring balance to combination skin.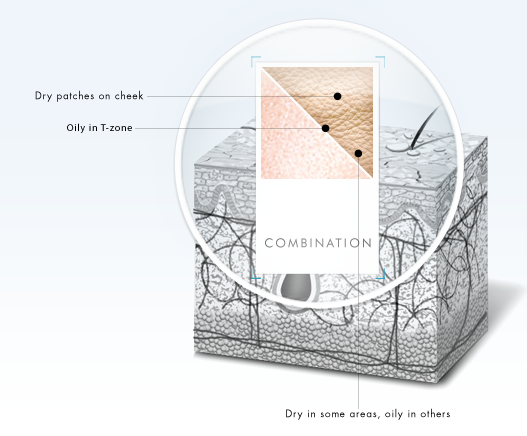 Vitamin C serum for oily and blemish-prone skin.

Intensive calming botanical face mask to rehydrate and soothe temporarily reactive skin

A patented anti-aging cream to refill cellular lipids and nourish dry skin. U.S. Patent No. 10,137,073.

A tinted sunscreen fluid with 100% mineral filters provides broad spectrum UVA/UVB protection, while promoting natural radiance and a more even skin tone.

Restorative mask to help soothe skin (6-piece).

This oil-free serum simultaneously exfoliates skin and replenishes moisture for radiant, smooth skin.

Mild cream cleanser removes impurities and excess oil, while soothing and calming dry or sensitive skin.

An oil-free face serum that reduces the formation of adult acne, and improves visible signs of aging.

High-concentration anti-wrinkle cream formulated to improve the visible signs of aging caused by advanced glycation end-products (A.G.E.).

A daily multi-action lightweight lotion that reduces the appearance of stubborn skin discoloration and improves skin tone.

A weightless 100% physical sunscreen that provides broad spectrum protection with a transparent finish.

A patented daytime vitamin c antioxidant face serum that delivers advanced environmental protection and diminishes the appearance of fine lines and discoloration. U.S. Patent No. 9,248,082.